A Comprehensive Guide to Selling Your Home in Asheville, NC
Selling a home can be an exciting but challenging process. Whether you're a first-time seller or a seasoned homeowner, navigating the real estate market in Asheville, North Carolina requires careful planning and consideration. In this blog post, we will walk you through the essential steps involved in selling your home in Asheville, helping you understand the local market, prepare your property, and attract potential buyers.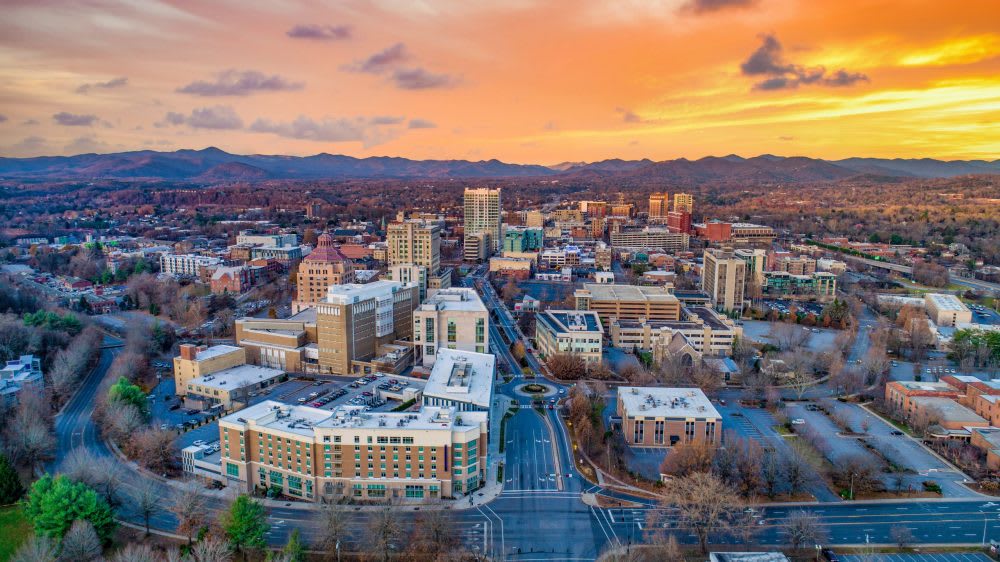 1. Research the Asheville Real Estate Market: Before listing your home, it's crucial to gain a comprehensive understanding of the Asheville real estate market. Look into recent sales data, average home prices, and market trends in your neighborhood. Partnering with a local real estate agent can provide valuable insights into the current market conditions and help you set a realistic asking price.
2. Find a Knowledgeable Real Estate Agent: Selecting the right real estate agent is key to a successful home-selling experience. Seek an agent who specializes in the Asheville area, has a proven track record, and possesses excellent negotiation skills. They will guide you through the entire process, from pricing your home competitively to marketing and negotiating offers.
3. Prepare Your Home for Sale: Enhancing your home's appeal is essential for attracting potential buyers. Start by decluttering and depersonalizing your space, allowing buyers to envision themselves living in the property. Consider making necessary repairs, such as fixing leaky faucets, replacing broken tiles, and giving the walls a fresh coat of paint. Curb appeal is equally important, so tidy up the exterior, manicure the lawn, and consider adding some inviting touches like potted plants or a welcoming front door.
4. Stage Your Home: Staging your home can significantly impact buyers' first impressions. Work with your real estate agent or hire a professional stager to showcase your home's best features and create an inviting atmosphere. Strategic furniture placement, tasteful décor, and proper lighting can help potential buyers visualize themselves living in the space.
5. Set the Right Price: Pricing your home competitively is crucial for attracting interested buyers. Rely on your real estate agent's expertise to determine the optimal listing price. They will analyze comparable properties in the area, consider market conditions, and assess your home's unique features to arrive at a fair and attractive price point.
6. Develop a Marketing Strategy: To maximize your home's exposure, employ a comprehensive marketing strategy. High-quality photographs, engaging property descriptions, and virtual tours can help capture buyers' attention online. Your agent should leverage various channels, such as MLS listings, social media platforms, and local publications, to reach a wide range of potential buyers.
7. Negotiate and Accept an Offer: As offers start rolling in, your real estate agent will help you evaluate each proposal and negotiate the terms and conditions. They will advocate for your best interests while keeping in mind your desired closing timeline and financial goals. Once you accept an offer, work with your agent to navigate the contract, inspections, and contingencies.
8. Close the Sale: During the closing process, ensure you fulfill any obligations outlined in the contract. This includes addressing repair requests, providing necessary documentation, and coordinating with the buyer's lender and title company. Your agent will guide you through this phase, ensuring a smooth and timely closing.
Conclusion: Selling a home in Asheville, NC, requires careful planning, market research, and the support of a knowledgeable real estate agent. By following the steps outlined in this guide, you can position your home for success in the local market. Remember to stay informed, stay flexible, and trust the expertise of your real estate professional to help you achieve a seamless and profitable home-selling experience in Asheville.