Exploring Charlotte: Unveiling Its Spectacular Landmarks and Attractions
Nestled in the heart of North Carolina, the vibrant city of Charlotte beckons travelers with its rich history, bustling culture, and a blend of modern urban landscapes. From its roots as a key trading post to its present-day status as a major financial hub, Charlotte boasts an array of attractions and landmarks that captivate the hearts of both locals and visitors. Let's embark on a virtual journey through some of the city's most popular and iconic destinations.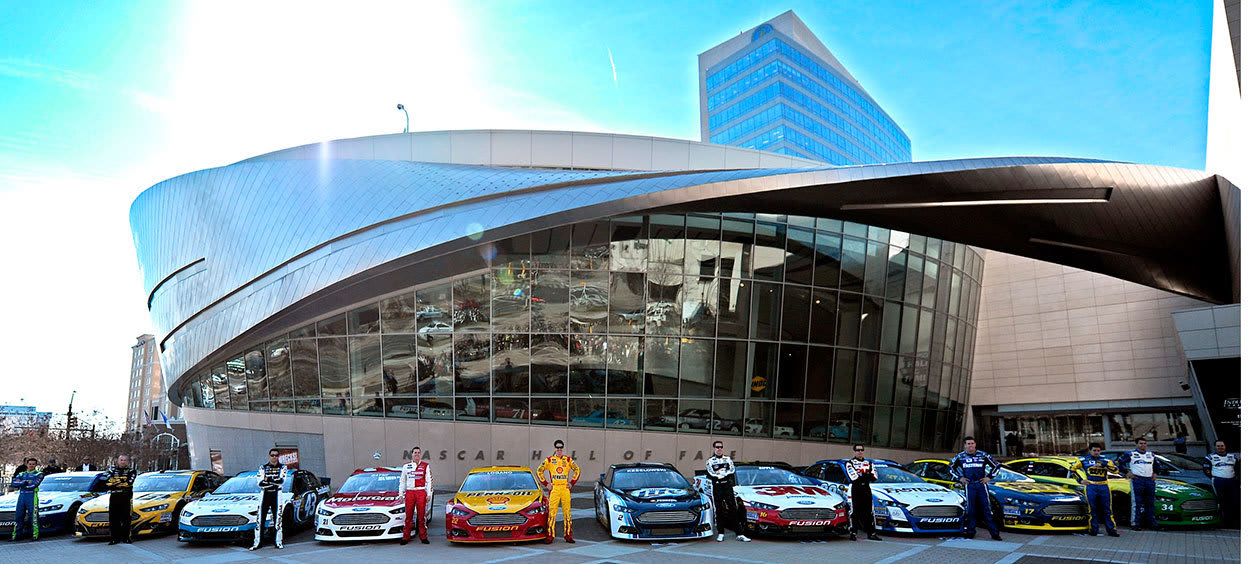 1. NASCAR Hall of Fame: Revving Up History and Thrills
For motorsport enthusiasts and history buffs alike, the NASCAR Hall of Fame is a must-visit destination. Celebrating the exhilarating world of stock car racing, this interactive museum pays homage to the legends, pioneers, and memorable moments that have shaped NASCAR's legacy. Immerse yourself in exhibits that showcase historic cars, multimedia displays, and engaging behind-the-scenes insights into the sport's evolution.
2. Discovery Place Science: Where Education Meets Entertainment
Discovery Place Science stands as a testament to Charlotte's commitment to education and innovation. This family-friendly science center offers a range of hands-on exhibits that make learning a truly engaging experience. From exploring the mysteries of outer space to delving into the complexities of physics and biology, visitors of all ages can unlock their curiosity and embark on a journey of discovery.
3. Freedom Park: A Serene Oasis Amidst Urban Bustle
In the heart of Charlotte lies Freedom Park, an expansive urban oasis that offers a retreat from the hustle and bustle of city life. This 98-acre park features scenic walking trails, serene ponds, and vibrant gardens that make it a perfect spot for picnics, relaxation, and recreational activities. Whether you're seeking a peaceful stroll or a space for outdoor gatherings, Freedom Park's natural beauty beckons.
4. Bechtler Museum of Modern Art: A Gem of Artistic Expression
For art enthusiasts, the Bechtler Museum of Modern Art is a treasure trove of creativity. This intimate museum houses an impressive collection of 20th-century artworks by renowned artists like Picasso, Calder, and Warhol. The museum's sleek and modern architecture sets the stage for an exploration of various artistic movements, making it a cultural hub that resonates with both casual observers and dedicated art connoisseurs.
5. Bank of America Stadium: Roaring Cheers and Football Fervor
Charlotte's sports spirit is palpable at the Bank of America Stadium, home to the NFL's Carolina Panthers. With its iconic architecture and seating for over 75,000 fans, the stadium is not only a focal point for football enthusiasts but also a venue for unforgettable live events, concerts, and community gatherings. The energy on game day is infectious, creating an atmosphere that embodies the city's passion for sports.
6. Uptown Charlotte Skyline: A Vision of Urban Elegance
Uptown Charlotte's skyline is a testament to the city's modern growth and urban development. The towering skyscrapers, including the iconic Bank of America Corporate Center and the Duke Energy Center, paint a picture of an evolving metropolis. Strolling through Uptown's bustling streets, visitors can immerse themselves in a dynamic blend of business, entertainment, and cultural offerings.
As you explore these remarkable attractions and landmarks, you'll discover the essence of Charlotte—a city that seamlessly marries its rich history with its forward-thinking spirit. From the roar of engines at the NASCAR Hall of Fame to the tranquility of Freedom Park's lush landscapes, Charlotte offers a diverse array of experiences that cater to every traveler's preferences. So, whether you're a history aficionado, an art lover, a sports enthusiast, or someone who simply craves exploration, Charlotte promises an unforgettable journey filled with captivating moments and lasting memories.